For those who knows and remember a couples of old movies with Bud Spencer and Terence Hill !!!
They made their first film together in 1967 ! and their last in 1994. I saw a couple of their movies on the cable when i was young.
Those are memorable fight hahahaha !! :D
Here's a video and music :)
Enjoy !
Bud Spencer & Terence Hill Music:
[audio:bdth.mp3]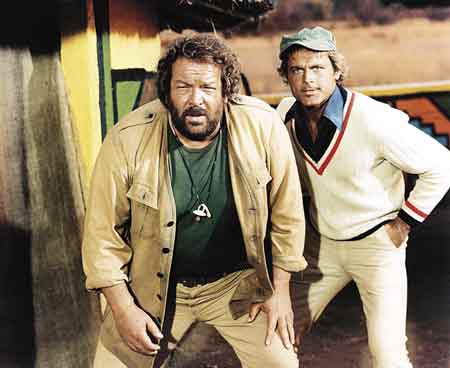 Look at the Bud Spencer's info on Wikipedia:
The Doors – Riders on the storm
Look at the Terence Hill's info on Wikipedia:
The Doors – Riders on the storm