Ok well,
First time i played this game i was around let's say… maybe 10. My parents were going for the weekend in some place, and my uncle was supposed to guard me. So at that time, i had already received a Nintendo… I went to rent a video game at the store and i saw this game… i played it all night long.
Short story:
Uncle : Time to go to bed.
Me: Let Me finish this stage it's really hard.
Uncle: Oki after this stage.
…
Uncle: Have you finish the stage yet ?
Me: No… not yet.
…
Uncle: Is this the same stage as before ?
Me: Yeah ! (Sooooooooooo nooooooot truuueee :P)
…
Uncle: ZzzZzz
Me: [Music of Megaman 2 in the room]
Aaaaaaaaaaaaaaaand i played all night long and i made it trough the game… And my uncle slept well i'm sure ;) hahaha :)
Here's the game from the start to the end in the shortest time…
For those who played that game: "The guy who play in the video is insane… It supposed to have no cheat, as they say." :P
Have fun to watch !
Romston :)
On the video: Megaman 2
by: Seth 'Andrew' Glass on 2008-04-26
Game's name: Megaman 2
Platform : Nintendo
Source:: Speed Demos Archive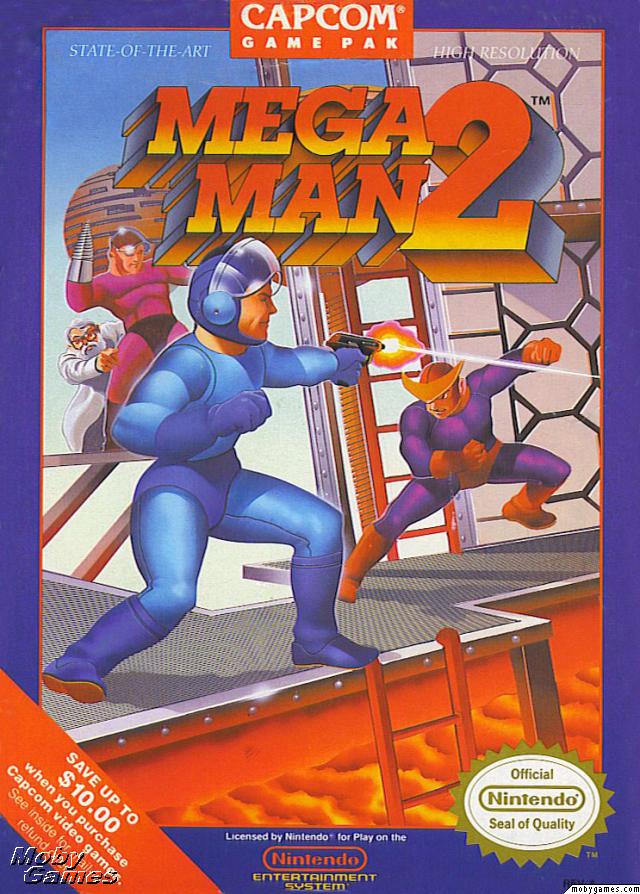 On the picture: Megaman 2 front box cover

HAHAHA I love at the top of the cover:
"State of the art — High resolution" HAHAHAH :P