Hi !
i just started to learn a new instrument: Air Guitar !
It's kinda hard, but i'm trying my best. I think with more pratice i'll be much better. Anyways, here's my first song played with an air guitar.
(The song is final fantasy on guitar… so… Beware non-geek !) :P
Me playing this song on air guitar.
Final Fantasy – Battle Medley: [audio:FFBRM.mp3]
I know, i know, you'll say…
-"Hey on your pic you're looking at your cord while playing…"
I'll anwser you:
-"Just relax i'm kinda newb at Air guitar."
Final Fantasy – Battle Medley:
Song: Final Fantasy – Battle Medley
Album / Collection: "OverClocked ReMix"
Compositer: "Nobuo Uematsu"
Played by: "Aneurysm, Warmth"
Look at Nobuo Uematsu on Wikipedia:
Nobuo Uematsu
Look at OverClocked ReMix on Wikipedia:
OverClocked ReMix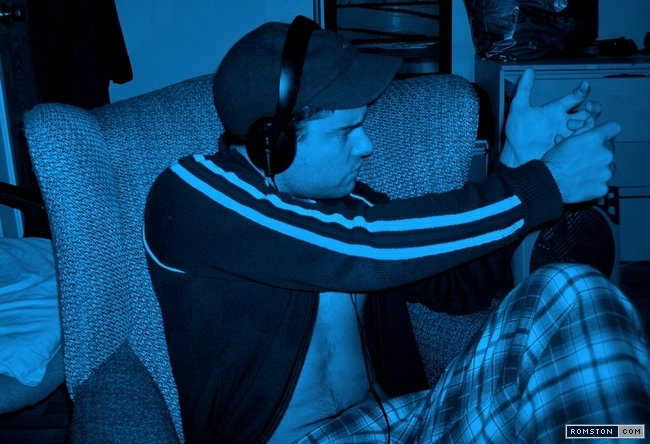 Me Ajusting my air guitar.